Livingness in Development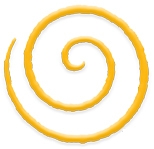 To subscribe for online access to the LIVINGNESS IN DEVELOPMENT (LID) NEWS and MESSAGES – simply click on the button below and proceed directly to the checkout.
One-off Subscription
$35.00
You will be asked to either choose immediate online payment (via PayPal or Credit Card) or offline payment (by Cheque, Money Order or Direct Deposit). Please ensure to complete the entire checkout process so that we have a record of your order.
Once your payment is complete, you will have access to the pages in the LID section.
This will happen almost immediately if you choose to pay online or, in the case of offline payment, once we have processed your payment.

In either case you will receive a subscription confirmation and or an invoice and email with further details.
If you have any difficulties please contact us